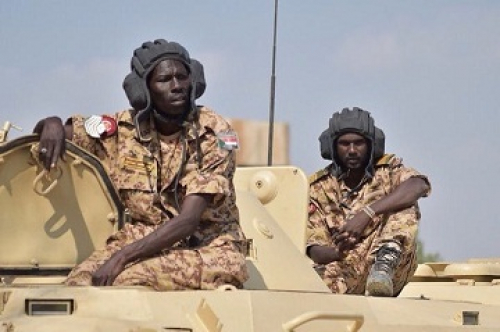 Breaking: A Sudanese Soldier Rapes a Married Women in Hodeidah
Yamanyoon
A married women with kids, was raped by a Sudanese soldier on Saturday in the province of Hodeidah, district of al-Khokha.
The woman was gathering wood near a military camp of the coalition, which involves UAE, Sudanese, and paid mercenaries soldiers. The women was slammed in the face and was taken by a Sudanese soldier to a place filled with trees to rape her.
The woman was then taken into the camp for questioning, where her rapist were present and was exposed by her. However, she was forced by a UAE soldier to sign a record that she was never raped.
Tihama tribes, which is loyal to the alliance of aggression, has declared war on all Sudanese forces stationed at the camp of Abu Musi al-Ashari in Khokha.
The aforesaid tribes gave the Sudanese forces 24 hours to hand over the raper of the woman; otherwise, the tribes will launch a fierce attack on them.