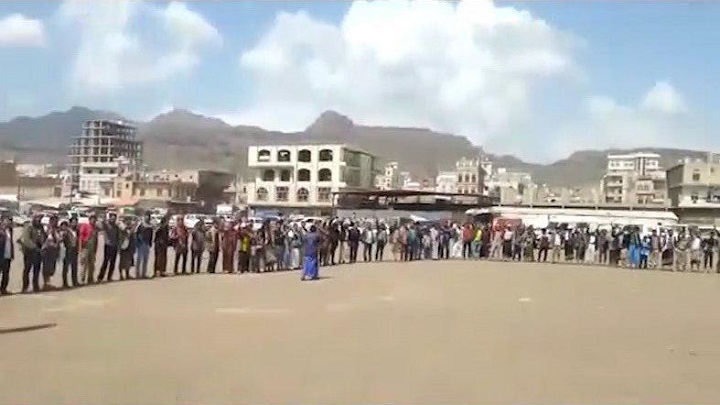 Yemenis Protest in Solidarity with Palestine
Yamanyoon
Citizens, sheikhs and dignitaries of the district of Damet and Jibin in Al-Dhala province demonstrated in solidarity with Palestine.
The demonstrators stressed their anger toward any resolution or plan that will affect negatively on al-Quds (Jerusalem), calling on all Muslims in the world to start taking responsibility and take actions that will support Palestine and its people.
The participants stressed that had it not been for the complicity of the Gulf states and most of the Arab regimes, Israel and America wouldn't dare to move the embassy into al-Quds and that Jihad must be declared to purge the Arab homeland from such actions that affect Islam as a whole.