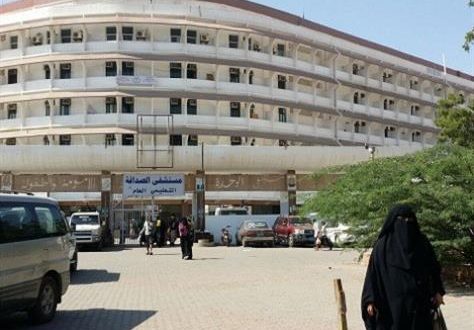 Occupied Yemeni Province by Saudi-Led Coalition Under Security Chaos
Yamanyoon
For the last five days, civilians of the Yemeni coastal Aden province are deprived of any medical services inside the Friendship Hospital, as a result of the protests that are being held by the staff within the aforesaid hospital. The demonstrations were carried out as a result of an assault on the hospital staff by the security guards who are in charge of protecting the hospital.
According to local sources, at the end of last week, unidentified elements stormed the hospital after one of the doctors slowed down the transfer operation of a relative of the armed elements from the German hospital to the Friendship Hospital.
The sources added that Dr. Ahmed Bahala and Dr. Nahla Arishi were the victims of these armed groups, where Dr. Bahala was just leaving the place after he was done with his job, two soldiers from the hospital and security guards intercepted him, beat him and shot him, then they physically assaulted him.
This incident led the medical staff to suspend their work until the armed elements who attacked the medical staff and violated the hospital and the staff is exposed and arrested.
The occupied Saudi-UAE southern province, Aden, is witnessing a frightening security chaos that escalated with the attacks and assassinations of civilians and medical institutions. The last of these terrorist crimes was the death of the dean of the Faculty of Medicine at the University of Aden Najat Muqbel in her home by unknown gunmen.