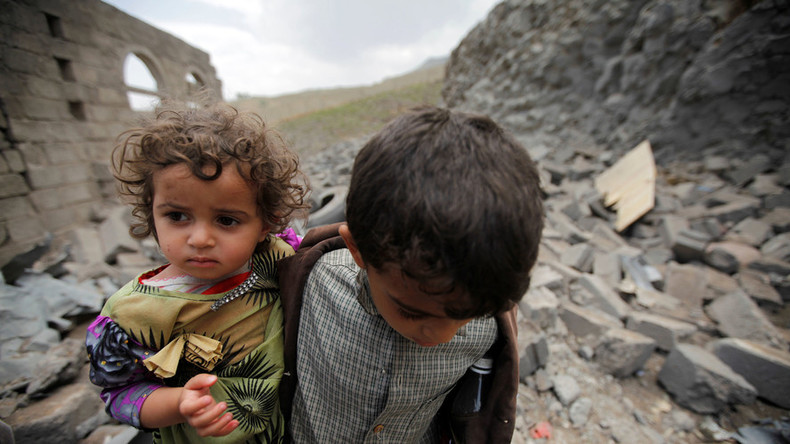 This Is What the Saudi Aggression in Yemen Committed on 20-May-2018
Yamanyoon
The Saudi-led coalition continues on targeting by its aerial raids in various Yemeni provinces, causing heavy losses in public and private property.
In the capital, Sana'a, the coalition launched an aerial raid on the area of Al-Hafah, and another that targeted east of al-Estqbal camp in Hamdan, Sana'a province.
In Saada governorate, the Saudi-led warplanes launched 11 raids on different areas of Kataf district and launched two raids on the Al-Mahathir area, district of Suhar.
Saudi rocket fire and artillery shelling targeted several areas in the district of Menbah and Razah.
In the province of Taiz, the coalition jets launched four raids on Mozah district.
Heading to Hajjah province, it carried out 4 raids on the district of Midi.
In the Saudi province of Najran, two aerial raids were launched by the US-Saudi coalition on al-Tala site.