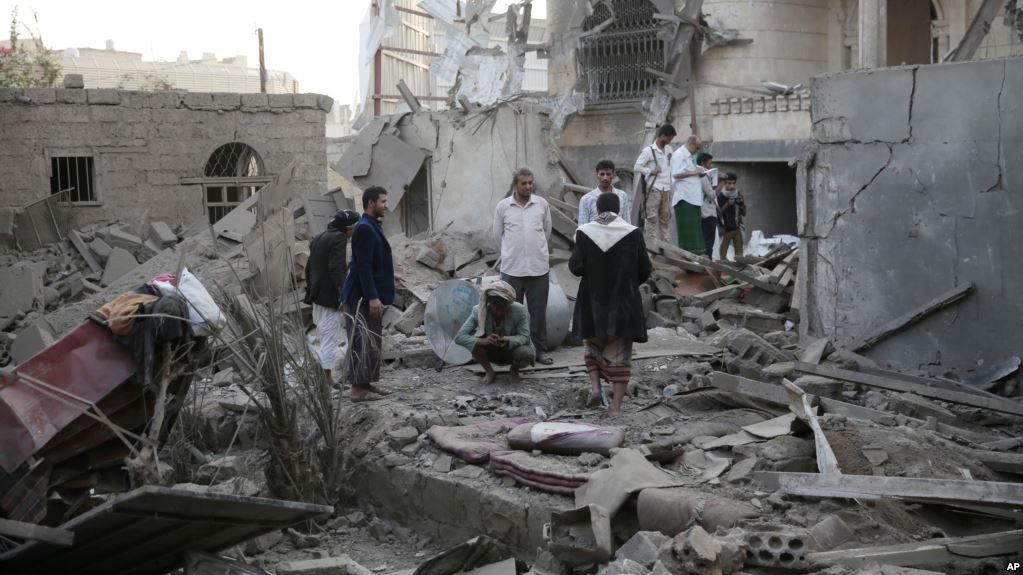 An Update of the Saudi-Led Coalition Crimes on (23-May-2018)
Yamanyoon
The Saudi-led coalition launched aerial raids on a number of Yemeni provinces, leaving killed and wounded civilians, in addition to material damage to property.
In Saada governorate, a woman was injured by Saudi artillery and rocket fire in the border district of Razih, in addition to property damage.
Moreover, a civilian's home in Baqem was reduced to rubble as a result of a US-Saudi-led coalition Air Strike.
In addition, it carried out an aerial raid on the main road in Al-Nazeer area, district of Razih, five raids on different areas of Baqem district, five others on al-Fraa area, district of Kataf and a raid on a citizen's farm in Baqem district in the aforesaid province.
In Hodeida, the Saudi-led coalition air force targeted a car in the area of Magellis, district of Tuhaita, casualties found. Additionally, a raid was also carried out on al-Kateep area, in the district of al-Minaa.
Heading to Hajjah governorate, coalition jets fired 10 aerial raids on the districts of Harad and Medi.
In the Saudi province of Jizan, Saudi jets carried out three raids on the MBC mountain and two raids at Wadi Jara, in addition to a raid on its paid mercenaries gatherings in al-masthdeth site.