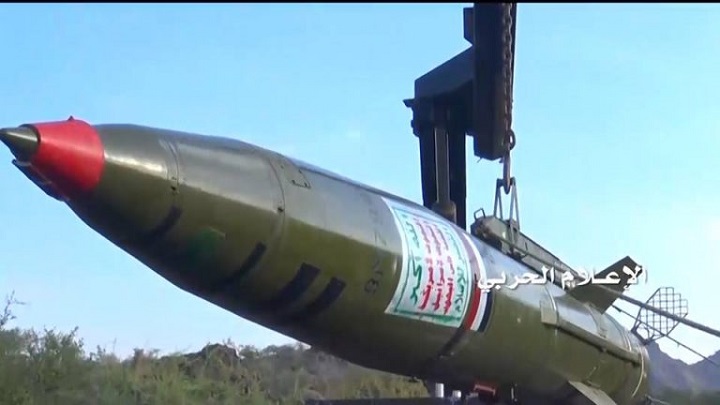 Yemeni Forces Target UAE-Saudi Mercenaries in Yemen's West Coast
Yamanyoon
The rocket force announced Friday that a large group of UAE-Saudi led coalition paid fighters in the west coast front had been targeted by an OTR-21 Tochka ballistic missile.
An unnamed military source in the missile force said that the missile hit its target accurately in the West Coast front, which resulted in dozens to be killed and wounded from the pro-UAE-Saudi militias, confirming that it has killed more than 40 pro-Coalition militiamen, including military commanders.
The source added that the ballistic missile caused panic and chaos among the Saudi-UAE paid fighters in the West Coast front.
The source pointed out that the Tochka missile was launched after a careful intelligence monitoring by Yemeni UAVs.
It is worth mentioning that Yesterday, the rocketry Yemeni force targeted gatherings of paid militias by the US-backed Saudi-led coalition by a Qaher "M2" ballistic missile, where an unidentified military source confirmed that the missile hit its target accurately and left scores of dead and wounded among Saudi-UAE mercenaries.
It is noteworthy that the Tochka ballistic missile system had not been used for quite some time; however, the aforesaid missile has returned to the field to make the Saudi-led coalition rethink about its assault on Hodeida, Western Yemen.
Tochka has socred many deaths and injuries among the Saudi-led coalition throughout the three-year-old war on Yemen, where in September 2015, it targeted a Coalition military camp in Safer, Marib governorate, killing hundreds of pro-Saudi militiamen, Saudi, UAE and Bahraini soldiers.
Moreover, on December 2015, the ballistic missile targeted Shaab-Aljin, near the area of Bab-el-Mandeb
, causing huge losses among coalition fighters from all the nationalities that are fighting in Yemen with the aggressive Saudi coalition.