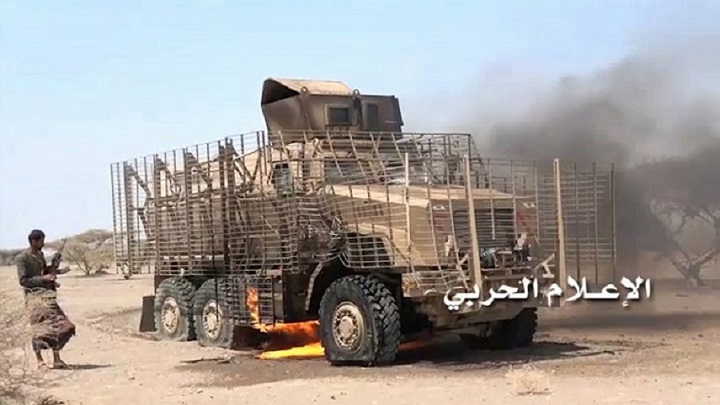 Yemen's Army Destroys 20 Coalition Armored Vehicles Western Yemen
Yamanyoon
A military source confirmed that Yemen's army along with Ansarullah soldiers, also known as "Houthis", have dragged Pro-UAE militiamen on the West Coast front to an ambush that ended in huge losses among Saudi-led coalition mercenaries.
An unnamed military source said that dozens of dead and wounded among coalition mercenaries, where some fled from the battlefield into farms after they got ambushed by Yemen's army.
The source pointed out that experts destroyers from the Yemeni army managed to destroy and break down more than 20 vehicles, some were armored, which were carrying military equipment and food supplies for the coalition mercenaries.
The source pointed out that the UAE-Saudi mercenaries failed to confront the Yemeni attack, despite the support of the warplanes and Apache planes of the Coalition, which intensified its raids over the past hours in the West Coast front.