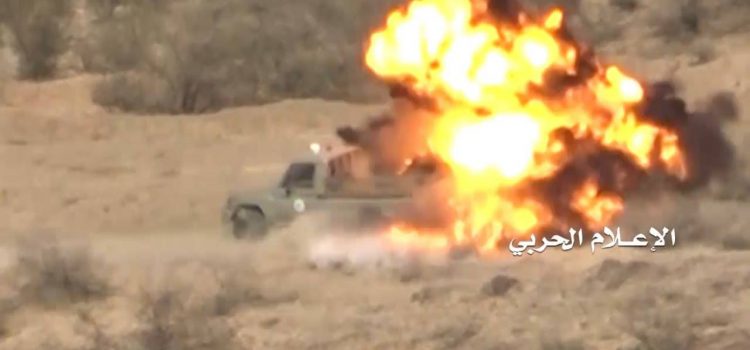 Why Pro-UAE Militiamen Flee out of Strategic Sites in the West Coast Front?
Yamanyoon
The Yemeni army, Thursday, secured strategic sites in the west coast front after clashes with a US-Saudi-led coalition, a military source told Yamanyoon.
They secured Al-Mashyakhi village, between al-Mujaylees and al-Jah areas, killing and wounding scores of the coalition paid fighters, destroying a military vehicle, and seizing two vehicles and many weapons.
Notably, they also killed an intelligence operation, Hussein al-Bokhami, staff officer of the so-called the second Tihama brigade loyal to the coalition, who is one of those involved in the torture of prisoners from the army.
Abdulmalik al-Houthi, the leader of the Houthi(Ansarallah)  movement, which is the main force that faces the coalition, said on a TV speech ," The decision of invading the Yemeni west coast was the Americans idea, noting that the Saudi-UAE puppets are the ones who are working for their dirty work and abolish Yemen's freedom," stressing that people of Yemen will fight for its freedom, despite all the costs it will take"
"We are increasingly concerned by the fighting in Hodeidah," UN spokesman Stephane Dujarric said at a press conference held on Wednesday.
Dujarric also warned of the repercussions' consequences on the humanitarian situation
"The occurrence of a battle in Hodeidah, in the west coast of Yemen, could lead to the destruction of the port, which in turn will send millions to starvation, The Independent British newspaper reported.