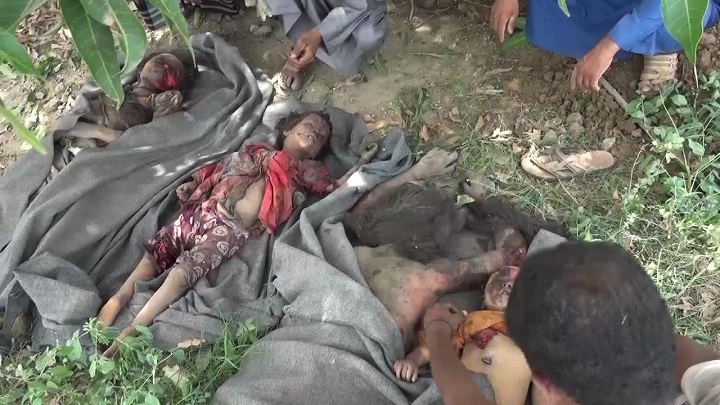 Coalition Warplanes Target Two Residential Houses, Killing 5 Yemenis (photos)
Yamanyoon
Saudi-led coalition warplanes targeted yesterday the province of Saada, northern the country, leading to five killed civilians, women and children included.
Coalition warplanes targeted with four raids two houses in the area of Laih in al-Zaher district, which killed five civilians, including women and children as an initial result, a local source reported to Yamanyoon.
The source added that the number of victims will highly increase, pointing out that the coalition jets were circling around the targeted area, which prevented paramedics from reaching one of the destroyed houses.
Moreover, two aerial Coalition raids destroyed a civilian's car in the area of Ghamr in the border district of Razih in Saada.
On Friday, a citizen was wounded in the district of Razihby Saudi gunfire, while Saudi artillery and rocket shelling targeted various areas at the border districts.
On Wednesday, the US-backed Saudi-led coalition committed a genocide against a family of 10 people, mostly women and children, by carrying out two missiles on a citizen's house in the Zaher border district in Saada governorate.
This comes in the context of the daily crimes committed by the Saudi-American aggression against the oppressed Yemeni people in different Yemeni provinces for more than three years.