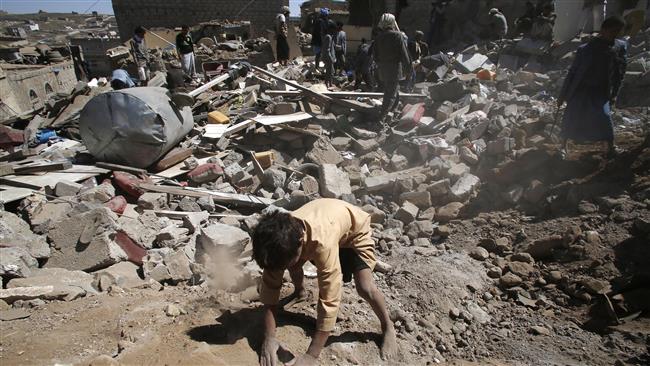 An Update of the Saudi Committed Crimes on Yemen in June 29, 2018
Yamanyoon
The Saudi-led coalition carried out various aerial raids on Friday in several Yemeni provinces, causing injuries among civilians and damage to residential areas.
In Saada governorate, a citizen was seriously injured after a Saudi-US aerial raid targeted a water rig vehicle in Farwa area, district of the Suhar.
Moreover, Several houses were damaged by Saudi artillery and rocket shelling on residential areas within the border districts of Razih, Shada, Baqem, and Munebah.
The Saudi-led aggression carried out five raids on al-Qad and Azhour areas in Razih district, two raids on al-Hasamah area in al-Zaher district, four raids on a water rig in Al-Mahader area. It also launched a raid on the main road of Maran in the district of Haidan and a raid on Al-Sarar area in Saada city.
Also, in Saada, the Saudi jets launched 6 raids on Kataf district, a raid on Baqem district and a raid that targeted a civilian's car in the Farwa area within the district of Suhar.
Heading to Hajjah, the aggressive coalition warplanes launched over 18 raids on different areas in the districts of Harad and Medi during the past hours.
In al-Hodeidah governorate, the air force of the coalition launched two raids on al-Saleef and Al-Lahihah; in addition to an aerial raid on the public line in the district of Zabid.
In the province of Lahj, the aggressive coalition carried out a raid on Jalles mountain in the district of Al-Qubaytah.
In Jizan, Saudi jets launched an aerial raid on Wadi Ghara, a raid on Tawilq mountain, while Apache helicopters bombed the site of Qamboura with 15 missiles.