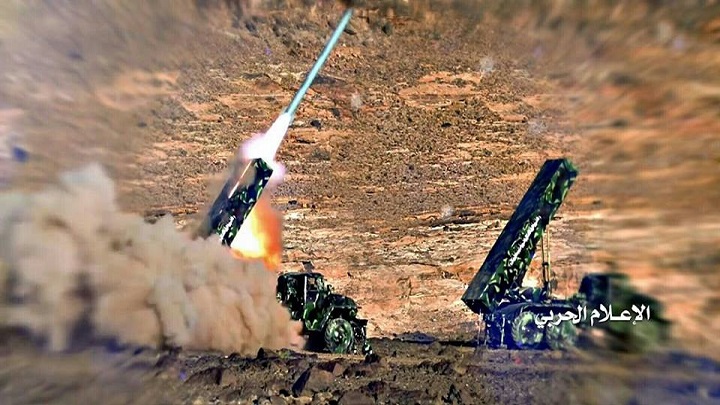 Rocketry Force Reveals a New Short Range Ballistic Missile
Yamanyoon
The Rocketry force on Friday revealed a new production of a short-range ballistic missile, which it was not named, locally manufactured with purely Yemeni expertise, announcing a successful launching test on short-range target.
A military source confirmed that the new ballistic missile targeted gatherings of pro-Saudi militiamen in the West Coast front. The source added that the ballistic missile has new features, which it will be revealed in the coming few days.
The Rocketry force of Yemen has developed and produced different kinds of ballistic missiles during the three-year-old war on Yemen against the Saudi-led coalition. Among the ballistic missiles, they have developed are Alsarha, Zilzal, Qaher, Brukan and Bader, where these missiles have played a tremendous role in the Saudi war on Yemen,  which has affected Saudi Arabia in many ways.