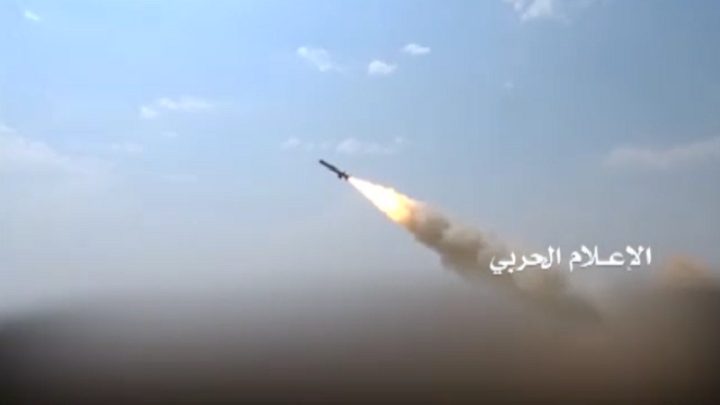 New: Short-Range Ballistic Missile Target Saudi-Pro Militiamen Gatherings In Hodeidah
Yamanyoon
The Yemeni rocketry force launched on Tuesday a short-range ballistic missile on gatherings of the Saudi-pro militias in the west coast front, near the port city of Hodeidah.
The ballistic missile hit his target with high precision, pointing out that the targeting was carried out after careful monitoring of military movements and positions of the Saudi paid fighters in the West Coast, a source confirmed to Yamanyoon.
It is worth noting that this is the third time this kind of short-range ballistic missile to be used in the West Coast within days, where the missile force fired on Saturday evening a missile of the same type on positions and gatherings of the Saudi-paid militias in the West Coast.
This missile was just revealed last Friday, which is a domestically designed ballistic missile, with Yemeni pure expertise, pointing out that features of the new missile will be revealed in the coming days.
It is worth mentioning that during the three -year Saudi old war on Yemen, the missile force developed and produced advanced missile systems, beginning from al-Sarkha missile to Zelzal missile systems and finishing off with Barkan and Badr ballistic missiles, which played a major role during the Saudi war on Yemen.