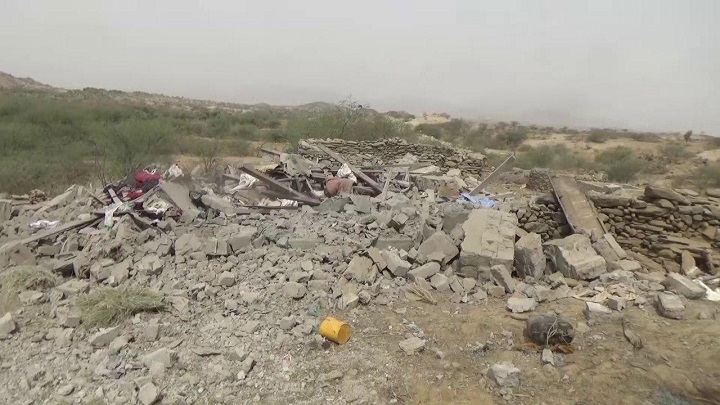 Saudi Airstrikes Destroy a House in Hajjah, Injures Two Women
Yamanyoon
The US-Saudi Coalition launched an aerial raid on the house of Hassan Hamoud al-Qadi in Aal-Jahleh, located in the district of Bekil al-Meer.
The airstrike resulted in the injury of two women who were inside the targeted house; in addition to killing livestock animals nearby the fully destructed house.
It is worth mentioning that the district of Bakil al-Mir is subjected to daily aerial raids and artillery-rocket shells.