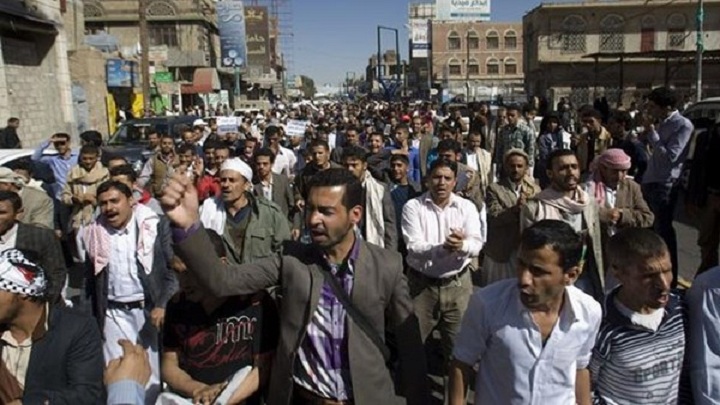 Yemenis Under Coalition Control Demonstrate and Calls the Coalition as an Occupation
Yamanyoon
For the past days, demonstrations have erupted in the province of al-Mahra, condemning Saudi Arabia and the UAE's interference in the Yemeni file.
The Arabic TV channel "Al Jazeera", said that four planes arrived at the airport of al-Muhara, while the deputy governor described the presence of Saudi and UAE forces as "occupation."
"The presence of Saudi and Emirati forces in the province can only be described as an occupation," said Ali Salem al-Harizi, deputy of the Yemeni province for desert affairs. " People of al-Mahra want to regain sovereignty over the province after it became occupied, including ports and airports."
It is noteworthy that the protests began in April to demand the departure of Saudi and Emirati forces from al-Mahra and Socotra.