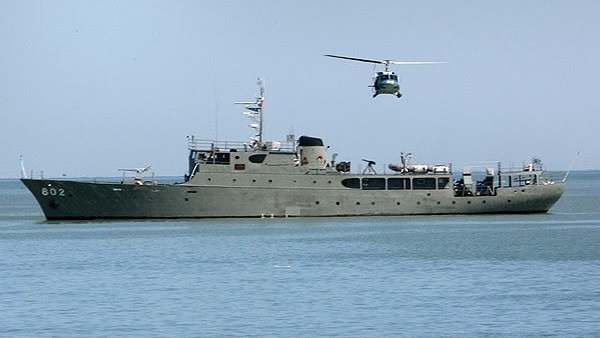 Breaking: Royal Saudi Warship, Al-Dammam, Targeted by Yemen's Navy Force
Yamanyoon
The Yemeni navy forces have targeted a royal Saudi frigate called al-Dammam off the western coast of Yemen, an official military source reported to Yamanyoon.
Further reports about the size of the damage or the number of casualties have not been given, nor did the Saudis comment on the incident.
In the past recent months, the Saudi-led aggression has been falling back due to the Houthis (Ansarullah) ballistic missiles and UAVs targeting the Saudi depth and vital economical locations, such as Aramco refinery in Riyadh, the Saudi capital, in addition to the targeting of the battleships in the western coasts of Yemen.
The Saudi aggression on Yemen has resulted in the killing and injuring thousands of oppressed in Yemen while triggering the worst humanitarian catastrophe in the world.