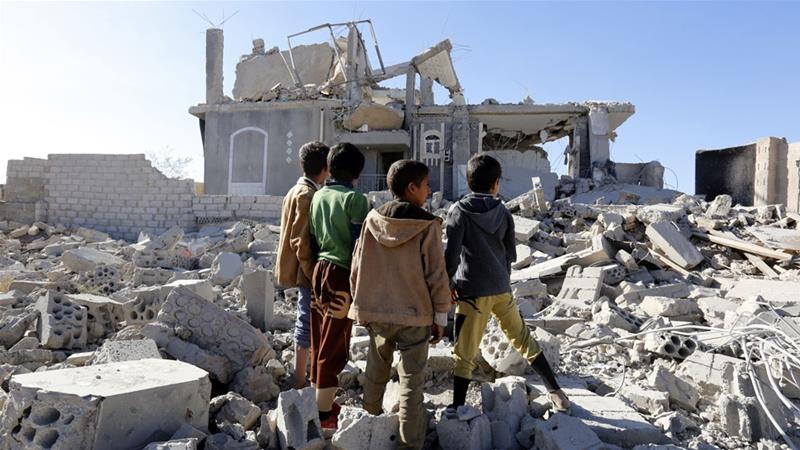 Saudi Committed Crimes Against Yemenis in August 4, 2018
Yamanyoon
The Saudi-American warplanes continued on Saturday on launching air raids and bombardments on many Yemeni provinces, leaving killed and injured among Yemeni civilians in addition to vast damage to property of citizens.
In Saada governorate, 10 air raids were carried out on different areas of Baqem border district, two at al-Sawah in the district of Kattaf , three in the bordering district of Shada and a raid on al-Zaher district.
Residential areas in the border province of Razih were subjected to rocket fire and artillery shells, resulting in heavy losses in homes and property.
In Hodeidah, the Saudi-led warplanes carried out more than 100 raids on the district of Durahmi during the past few hours. It also launched two raids on al-Lawiya district of Beit Al-Faqih, which targeted a building under construction on the coastal strip in al-Hawk district in Hodeidah city.
In Hajjah, three children and a woman were wounded houses of civilians were bombarded by the Saudi aggression in the village of Umm al-Thaib in Abes district.
In Najran, southern Saudi province, the Saudi-American aggression launched two airstrikes at the Talaa site.