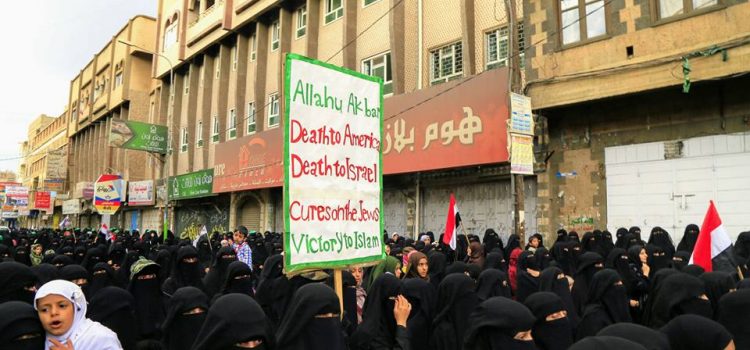 Hundreds of Yemeni women protested to denounce deadly Saudi-led aerial assaults
Yamanyoon
Hundreds of Yemeni women have taken into the streets of the capital, Sana'a, to denounce deadly Saudi-led aerial assaults, the latest of which hit the port city of Hodeidah.
The demonstrators marched in Sana'a's main roads on Saturday while carrying placards and Yemeni national flags.
They also chanted slogans in condemnation of the Saudi war, which has claimed the lives of thousands of Yemenis over the past three years.
Some of the protesters held up rifles to underline the need for resistance against the aggressors.
Saudi Arabia and its allies launched a brutal war, code-named Operation Decisive Storm, against Yemen in March 2015 in an attempt to reinstall former fugitive President Abd Rabbuh Mansur Hadi, a staunch ally of Riyadh.
The offensive initially consisted of a bombing campaign but was later coupled with a naval blockade and the deployment of ground forces into Yemen.
The imposed war, however, has so far failed to achieve its goals, thanks to stiff resistance from Yemeni troops and allied Houthi fighters.
Several Western countries have been supplying Saudi Arabia with advanced weapons and military equipment.
Yemen is now suffering from the worst humanitarian crisis in the world due to the Saudi-led coalition and siege.