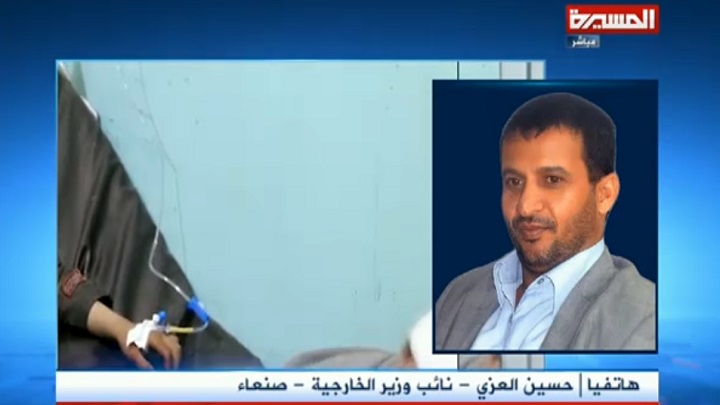 Having the Aggressive Coalition Investigate Its Own Crime Repeal UN Secretary-General Orders: Deputy of FM
Yamanyoon
Deputy Foreign Minister Hussein al-Azzi has described the Security Council request the Saudi-led coalition on investigating the crime of Dahyan, where more than 40 children were killed on this crime, repeal the UN Secretary-General's call for an independent and transparent investigation into the crime.
"The Security Council acts disobey the orders of the Secretary-General of the United Nations, and aim to turn the" al-Azzi told al-Masirah Arabic channel.
Hussein al-Azzi added that the massacre of Dahyan against students is a new test of the humanity of the international community, and success depends not only on the issue of conviction.
The Deputy Foreign Minister stressed that international investigation is the kind of investigation we will praise and welcome because it brings the criminals to justice.