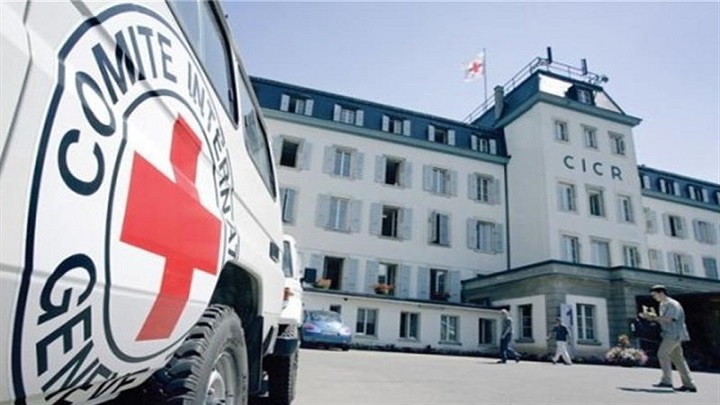 (Report) ICRC Concerned About Saudi Ongoing Targeting of Yemeni Civilians
Yamnayoon
The International Committee of the Red Cross (ICRC) on Saturday expressed its concern over the continuing targeting of civilians in Yemen, giving its deep condolences to the families of the victims of the crime of the Saudi aggression against the children of Yemen's Saada.
"The ICRC is deeply saddened by what Yemen witnessed in less than a week of total disregard for the protection of civilians and their lives," the committee said in a press release.
"Our sincere condolences to the families of the victims," said Johannes Brewer, head of the committee's mission in Yemen.
"Children should not pay the price of a conflict they have nothing to do with," he added.
According to numbers from the local authorities, 130 people, mostly children, were victims of the Saada attack on Thursday morning.
The official death toll is 51 people, including 40 children and 79 wounded, including 56 children.
The ICRC noted that an ICRC-supported hospital had seen an unexpected arrival on Thursday. "Twenty-nine burned dead bodies of children were received under the age of 15, while 48 injured, including 30 children, were also transferred to the aforementioned hospital. Most of the victims were received at both al-Talh and al-Jimhori hospitals."
"These figures speak for themselves," the head of the committee's mission in Yemen said.
He explained that the International Committee rushed on Thursday to send surgical materials to the al-Jimhori Hospital in the province of Saada, as well as medical and emergency supply kits for a health center in Majz and near the targeted site, where minor and moderate injuries were transferred and treated there.
The UN Security Council called for an impartial and transparent investigation into the air strike carried out by the Saudi-led aggression in Saada, Yemen, killing dozens of children.
The aggressive US-supported Saudi-led Coalition committed a massacre on Thursday (August 9th), targeting a school bus carrying children in the center of the city of Dahyan in the province of Saada, killing 51 people and injuring more than seventy others, mostly children.