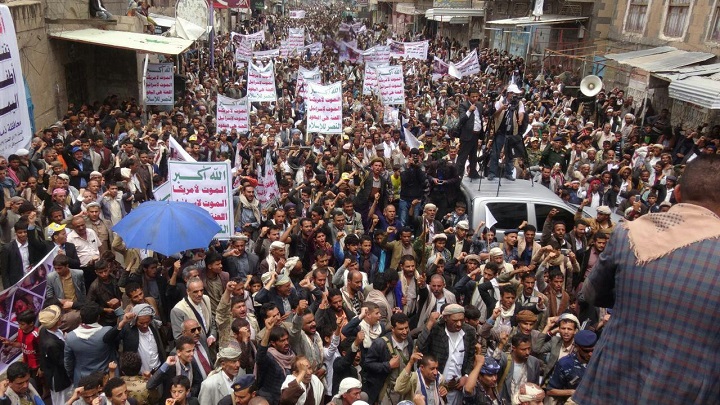 Protests and Marches in Various Governorates Condemning US-Saudi Crime in Dahyan
Yamanyoon
Mass popular crowds in Ibb, Thamar, Al-Jawf and summer students in Al mahwit governorates held protests and marches, condemning the US-Saudi aggression crimes and violations committed against the Yemeni people.
The demonstrators expressed their strong condemnation on the aggression crimes and unjust siege, the latest of which was the crime of targeting the school bus in Dahyan market, in Saada.
According to the latest statistics, of the International Committee of the Red Cross Thursday afternoon, reported 48 were killed and 77 were injured, mostly children under the age of 15, in the school bus crime.