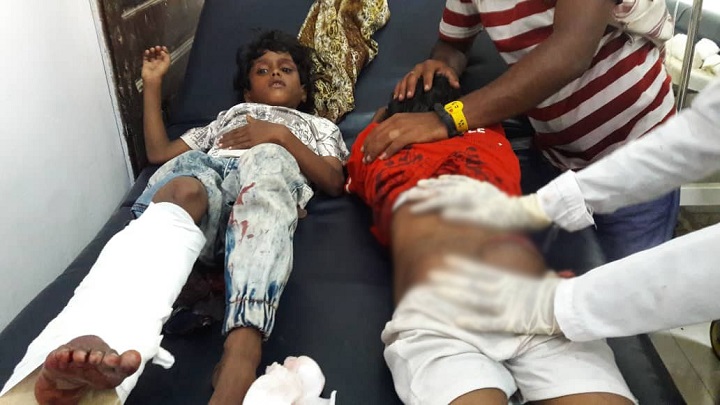 Press Affiliated Wih Saudi Aggression: Islah Bombards Taiz with Various Shells
Yamanyoon
Media associated with Saudi coalition claimed that militias belonging to the Islah Party have bombarded al-Juhmliah neighborhood with heavy weapons and missiles, resulting in the deaths of citizens.
al-Amnna website, which is funded by the Saudi coalition side, said that Islah militias, who follow 22 Mika military camp in Taiz, shelled residential neighborhood within al-Juhmliah with tanks and mortars, pointing out that during the shelling, children and women were killed near al-Najah school and that they were taken to al-Muzaffar Hospital for treatment.
Othe sources quoted that the Islah militants turned the al-Jimhori hospital into a military barracks, where snipers are positioned to kill citizens and streetwalkers, refusing to treat the wounded in the hospital and preventing them from leaving some of the citizens from the hospital.
According to the aforementioned site, clashes between the elements of the Islah Party and the Salafi militias have been going on for days, where confrontations broke out this morning, during which two gunmen belonging to the Abbas Brigades were killed, while another from the 22nd Mecha was killed.