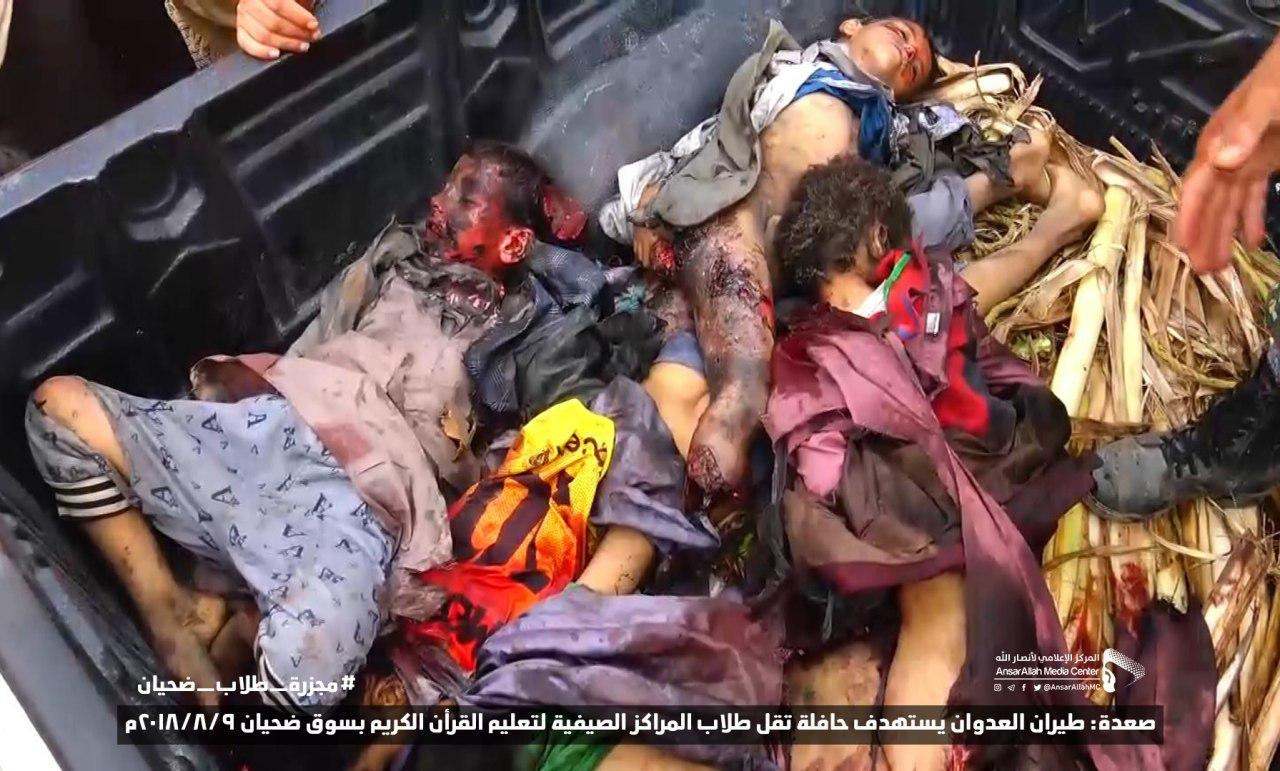 Watch: Last Footage of the Schoolboys Who Were Killed by Saudi-Led Airstrike
Yamanyoon
For a group of boys in northern Yemen, Thursday was supposed to be a celebration — a much-anticipated field trip marking their graduation from summer school.
A video taken by one of the boys shows the classmates jostling and yelling on a packed school bus, clearly excited for the day ahead.
Their delighted chatter drowns out the person taking roll call, red pen poised in hand.
A parent outside the window waves goodbye to their child.
Within hours the boy who took the video, along with most of his classmates, would be dead — killed after a Saudi-led coalition airstrike hit their school bus.