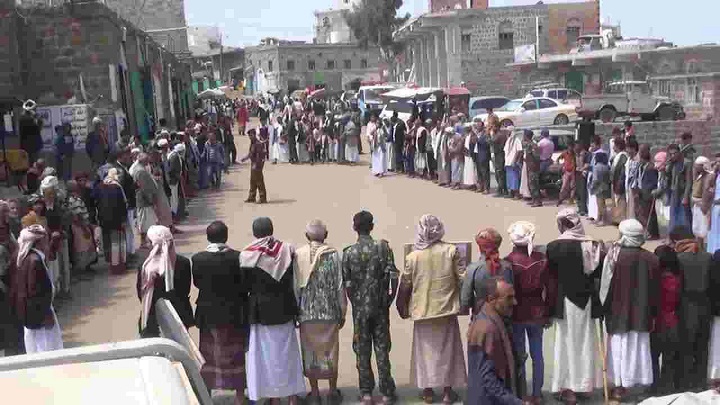 People of Rima Gather to Protest Against Saudi Crimes
Yamanyoon
people from Rima province and al-Jabin tribe held a protest to denounce the crimes of aggression and what they are committing against the Yemeni people, the last of which was targeting a bus carrying children who were on a trip in the last day of their summer camp in Dayhian.
The participants stressed the fact that these brutal crimes reveal the cold-blooded murders and hypocrites of the Saudi coalition and their mercenaries against children of Yemen.
The participants called on all the Yemeni tribes to take revenge and supply fronts with men and financial aid in respond of aggressive Saudi crimes committed against the people of Yemen, stressing the importance of strengthening the unity against the Saudi-led aggression, who are trying to occupy the Yemeni land.