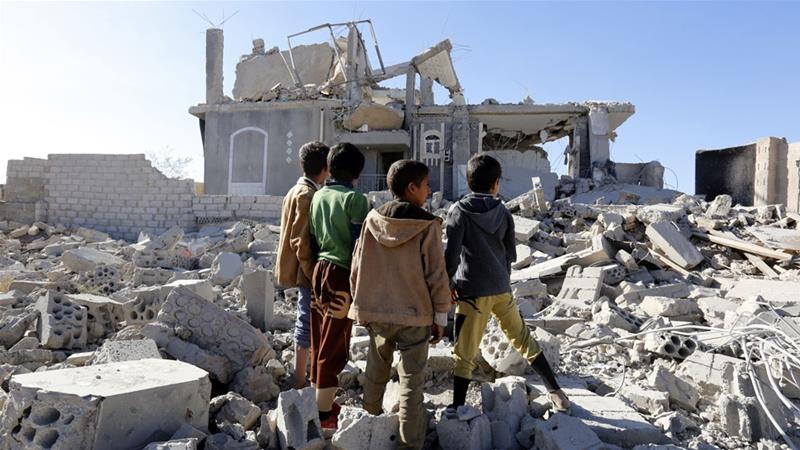 A Daily Update of the Saudi War Crimes in Yemen (August.14.2018)
Yamanyoon
The Saudi-led coalition, Tuesday, conducted various air raids and bombardments on a number of Yemeni provinces, leaving killed and wounded among them civilians in the process, and material damage to public and private property.
In the province of Hodeidah, 13 citizens were killed and 24 others were injured as a result of a non-stop shelling by Saudi jets and warships in the district of al-Durahmi, targeting homes, mosques, buildings and health centers hysterically, preventing ambulances from entering or leaving the city.
In the province of Saada, the aggressive coalition targeted al-Ghor district within the district of Ghamr with more than 50 rockets, while it targeted the districts of Shada and Baqem by rocket and artillery shells.
The coalition warplanes also carried out a raid on the district of Shada and five raids on Baqem district in Saada, leaving behind destroyed property of civilians.
In Hajjah governorate, the Saudi military aircraft carried out three raids on the al-Mazraq area located in the district of Harad.