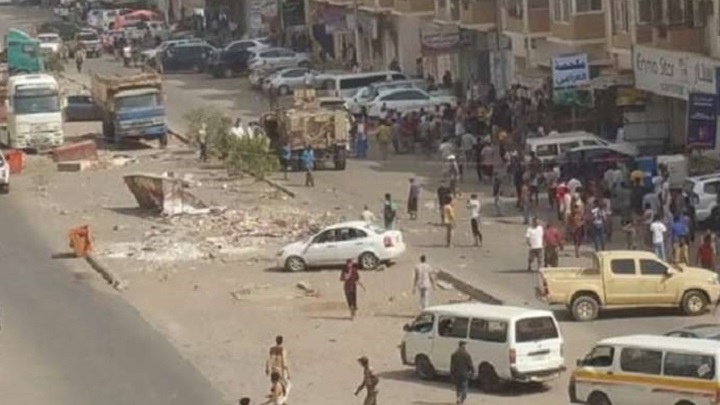 Huge Explosion Targets the Convoy of Taiz Governor Affiliated with Saudi Coalition in Aden
Yamanyoon
A powerful explosion followed by heavy shooting in the city of Aden on Tuesday, targeting the convoy of the governor of Taiz appointed by the Saudi-led coalition, which resulted in the death and injury of many people.
Local sources reported that a violent explosion occurred in Enma area north-west of Aden, resulting in the deaths and injuries of escorts of the convoy of the Governor of Taiz and pedestrians.
Media sources said that the explosion targeted the convoy of the governor of Taiz by an explosive device after the governor was leaving the house of a leader affiliated with the Saudi aggression, Fadl Hassan, in the neighborhood of Enma.
Sources confirmed the survival of the governor from the assassination attempt, explaining that the explosion was followed by heavy fire resulted from unidentified gunmen.
The city of Aden is witnessing a state of security chaos, assassination, murder and rape, in addition to the spread of armed groups supported by the Saudi occupation forces.