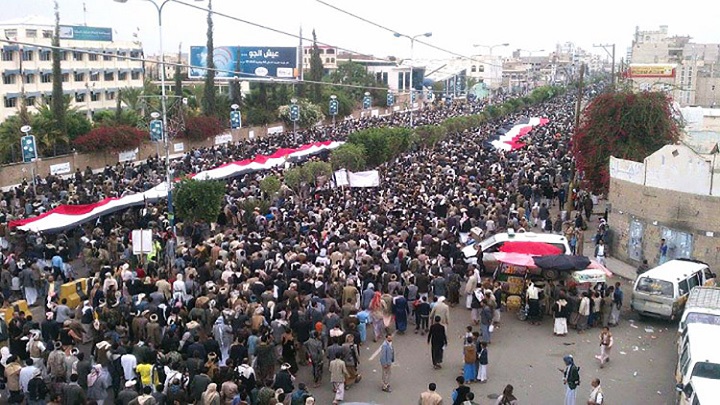 The Organizing Committee Calls on Participating in an (Important) Event Next Friday
Yamanyoon
The Organizing events Committee called on the people of Yemen to participate in an event entitled "America and Saudi Arabia in charge of the high prices and the rise of the dollar" Friday afternoon in the capital Sana'a.
The Committee stressed in a statement the importance of the participation in this event, noting that the location will be located later.
The head of the Supreme Revolutionary Committee Mohammad Ali al-Houthi called earlier the people of Yemen to come out and express their rejection of the policy of starvation and denunciation of high prices as a result of playing with Yemen's currency by the Saudi aggression and its puppets in Yemen.