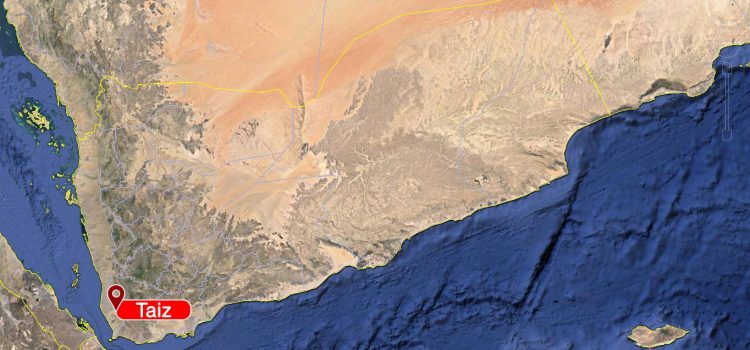 Massive Protest in Taiz Against Countless Saudi War Crimes
Yamanyoon
Sheikhs and tribesmen of Tazi province, central Yemen, held a protest rally against Saudi war crimes in Dhahian district of Saada province, northern Yemeni border. 
The rally occurred on Friday, which stressed that the act of targeting a school bus is with no doubt a war crime that should not go unpunished and that the perpetrators must undergo trial.
Last week, the coalition warplanes conducted a series of air raids on the school bus amid a popular market, resulting in 51 killed and 79 injured, including 42 children.
The protesters condemned the silence of the United Nations and the international community towards the Saudi-led coalition war crimes targeting the Yemeni childhood.