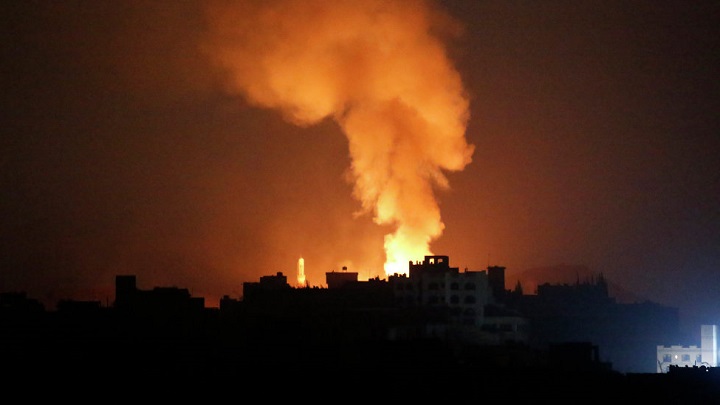 Yemeni Capital Under Heavy Coalition Airstrikes
Yamanyoon
The Yemeni capital of Sana'a witnessed a horrific night after series of raids targeted Sana'a International Airport and al-Dailami base on Monday evening.
Saudi-led warplanes carried out more than 10 airstrikes on Sana'a Intl airport and the base of Dailami amid non-stop jets flying over the capital.
The hysterical bombing of many regions in the capital Sana'a came after the Yemeni air force launched a combat drone attack on Dubai International Airport by a UAV called Sammad-3.