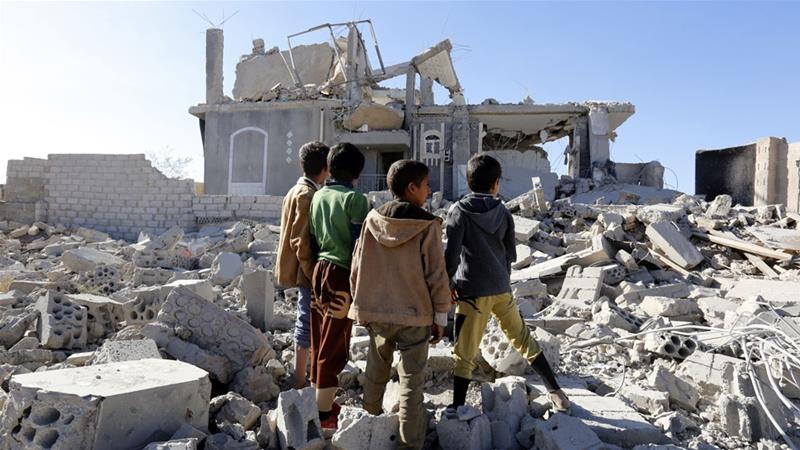 An Update of the Saudi Crimes in Yemen, August.31.2018
Yamanyoon
The Saudi-American aggression continued on Friday, launching raids and bombing a number of Yemeni provinces, leaving killed and wounded, in addition to material damage to public and private property.
In Hodeidah coastal province, a source reported the missing of19 fishermen as a result of a US-Saudi coalition air raid on fishing boats near the island of Akban. Additionally, three civilians were killed and 10 others injured as a result of a continuous bombardment of civilian houses in the Directorate of Durahmi.
Moreover, a woman was killed and a child injured as Saudi mercenaries bombarded houses northern al-Suwiq area in the district of Tuhita.
Two airstrikes targeted a citizen's farm in the district of Bajel.
In Saada, a child and a girl were injured by a rocket and a Saudi artillery attack on populated villages in the border town of Munebah. Also, villages in the border town of Razih were hit by rocket and artillery shells, causing damage to homes and property.
Coalition warplanes carried out seven raids on the houses and farms of citizens in the Directorate of Baqem.
In Lahj governorate, two children were injured as the Saudi mercenaries dropped a missile on their house in the village of Ka'alin in Jabal Jallis in the district of Qubaytah.