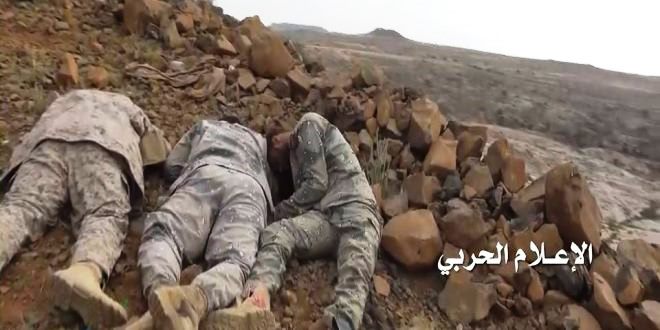 53 Saudi Soldiers Killed and 23 Others Injured in the Last Month
Yamanyoon
In August, the Saudi army lost 53 from its militants while 23 others injured in a new statistic monitored by al-Masirah website from Saudi official and non-official media.
Al-Masirah gathered information about the number of killed Saudi soldiers along with their names from Saudi official and non-official media, where all the killed Saudi militants had fallen during military operations on the fronts of Jizan, Najran and Asir (Saudi southern governorates who share a border with Yemen)
It is worth mentioning that the official Saudi Press Agency reported only 22 deaths.
A military source from the army and the popular committees reported that the real numbers of dead and wounded from the Saudi army outweigh what is being announced in the Saudi media and that the Saudi regime has been hiding its actual losses for over four years in a row, since the beginning of its aggression on Yemen.