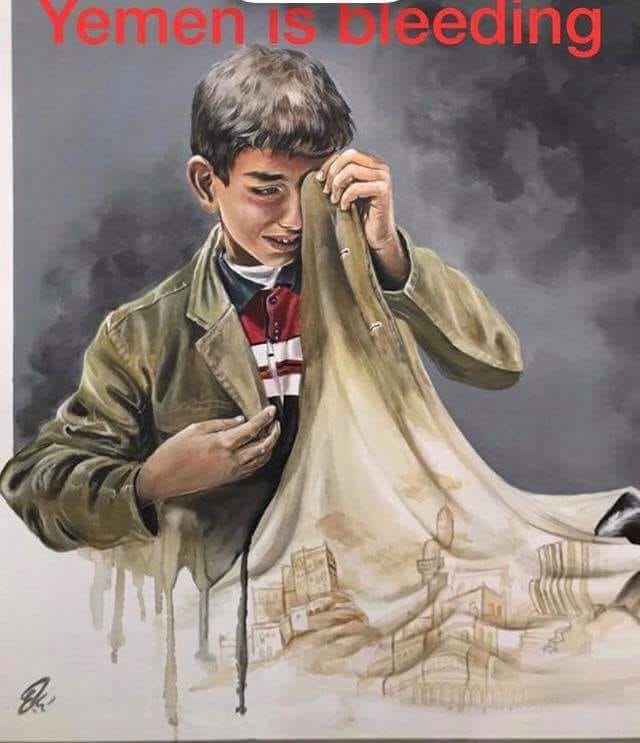 The Dial Update of the Saudi Crimes in Yemen (Sep.10.2018)
Yamanyoon
The Saudi-led coalition jets has continued in launching  raids on various Yemeni provinces, leaving killed, wounded and material damage in public and private property.
In al-Hodeidah coastal governorate, a source reported that 3 people were killed and others injured from the same family.
In Saada, coalition joint air force destroyed, with two airstrikes, two cars on the main road within the border district of Shada.
Moreover, the Saudi aggression launched four raids on cars and farms of citizens in the Directorate of Baqem, and launched three raids on al-Jamhoriah Camp, northern the city of Saada.
In addition, houses of civilians in the city of Baqm and populated villages in the districts of Munebah and Shada witnessed rocket and artillery attacks.
In Hajjah governorate-Saudi American air aggression carried out 13 raids on the provinces of Midi and Harad during the past hours, and also launched eight raids on the Directorate Mastbaa.
In Marib province, two raids were launched on Sinoma area of the district of Harib al-Qaramesh.
In Jizan, a Saudi southern governorate, Saudi aggression launched 6 raids on Mount Tuilq.