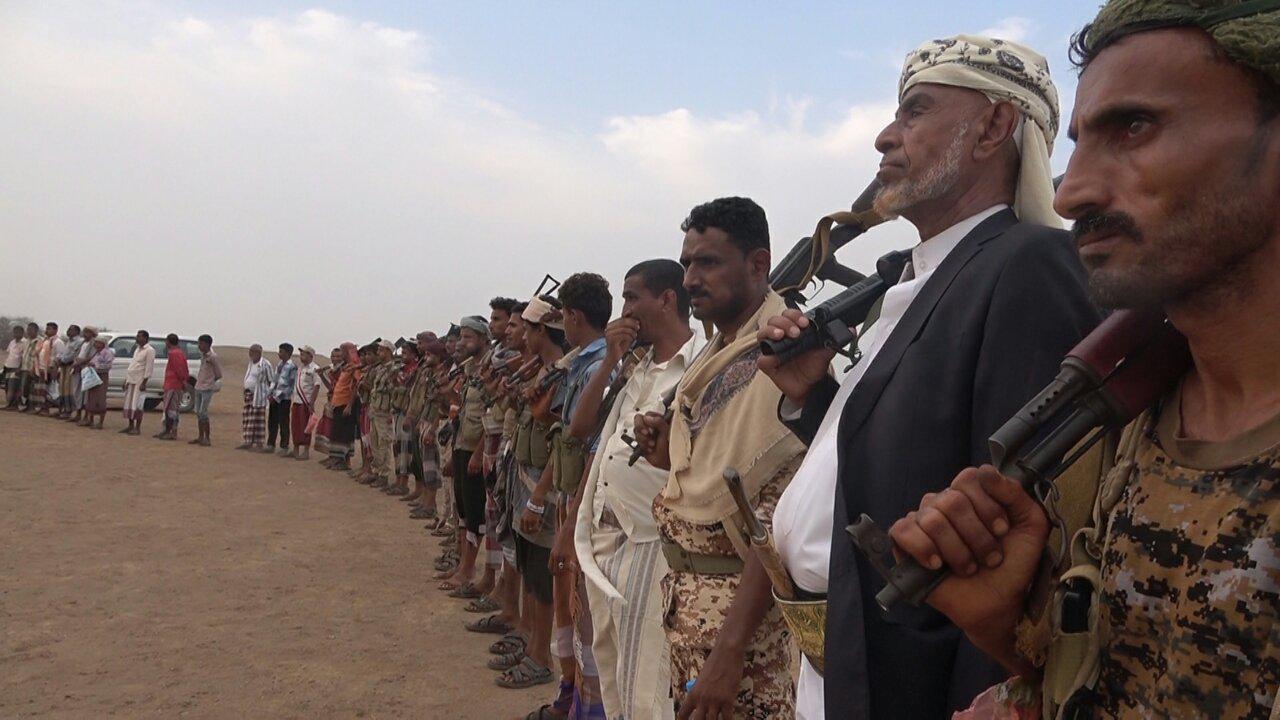 Civilians in Hodeidah Express Their Anger over Saudi Crimes in Yemen (Photos)
Yamanyoon
Civilians within the Directorate of al-Munira in the province of Hodeidah, western Yemen, arranged for a protest and carried their weapons to express their anger and to condemn the crimes of the American-Saudi aggression and the direct targeting of homes of innocent citizens in Tihama, Hodeidah, and its directorates.
The participants condemned the international silence about these crimes, giving international organizations and the United Nations the full responsibility for these heinous crimes against innocent Yemenis
Moreover, they demanded accountability of the perpetrators of these crimes and bring them to the international courts to receive their fair punishment for the massacres and abuse of the people of Yemen they participated in.
Public mobilization to the fronts was declared during the event, where participants threatened the enemy to confront all the mercenaries affiliated with the Saudi-led aggression.