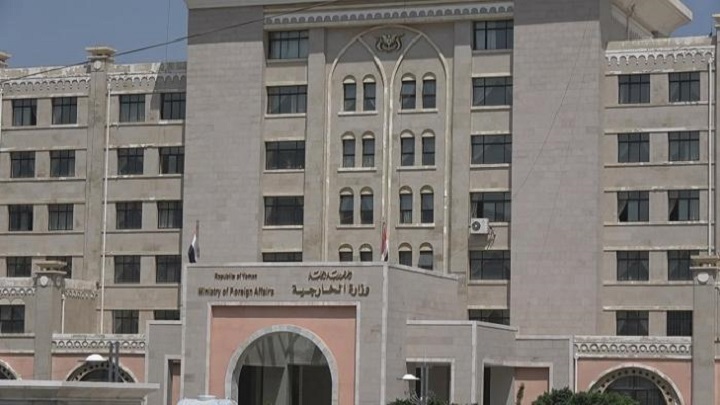 Yemen's Ministry of Foreign Affairs Condemns the Deadly Attack in Ahvaz, Iran
Yamanyoon
The Ministry of Foreign Affairs condemned the terrorist attack on the military parade in the city of Ahvaz, southwest of the Islamic Republic of Iran, which resulted in the killing of 29 people, including civilians, and wounded more than 57.
An official source at the Ministry of Foreign Affairs expressed condolences to the Iranian government and the families of the victims who fell in this terrorist attack, wishing the wounded to for a quick recovery.
The source emphasized that acts of terrorism and assassinations in all their forms and by their perpetrators, whether they are "terrorist" groups or backed by other countries, represent the most serious threat to international peace and security of the peoples, stressing that justice must take revenge against those terrorists.
The source warned of the repercussions of such acts of terrorism on the whole region and the world as a whole, calling upon international forces to unite in order to confront those countries that finance terrorism and are exposed to the ideology of terrorists, to limit, block and eliminate them in their places and prevent them from reaching their goals.
The source concluded its statement by expressing Yemen's solidarity with the Iranian government and the security and stability of the Islamic Republic of Iran.