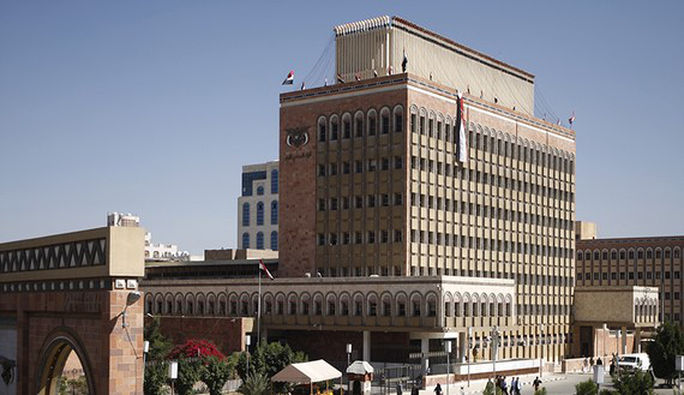 Yemen Welcomes UN Efforts to Neutralize Central Bank
Yamanyoon
The Higher Economic Committee in the capital Sanaa welcomed the efforts of the United Nations and its representative in Yemen to neutralize and manage the Central Bank of Yemen.
"We renew the call for neutralizing the economy and responding to all initiatives to neutralize the economy and stop the deterioration of the national currency," said an official in the committee during a mass demonstration organized on Friday afternoon in central of the capital Sanaa.
The official warned traders and money exchanges of speculating the dollar, stressing that the committee would double deterrent measures against violators.
In the same context, a Yemeni activist resident in the United States, Farea al-Maslmi said, the decision of the exiled president Hadi's government to move the central bank from the capital Sanaa by disastrous decision.
Al-Maslmi considered the decision as a major cause in a famine that sweeps the Yemeni community, demanding citizens to save pictures and names of the description of "kicks of the cascade" who defended the decision to transfer the bank, and that the Yemeni people should not forget those criminals.
Al-Maslmi is the most important writer and architects of Yemenis, as well as he delivered a speech at the US Congress in which he refused US strikes by use drones during the precedent of slain President Abdullah Saleh and al-Maslmi is the head and one of the founders of Sana'a Strategic Studies Center.
Saudi Arabia and the UAE as well as the United States say their campaign aims to restore the recognized government of President Abed Rabbo Mansour Hadi and thwart what they contend is an attempt by Iran to seize control in Yemen. Iran denies that the Houthis are its proxy.
But the resulting war has pushed Yemen into the world's worst humanitarian disaster.
Source: YemenExtra