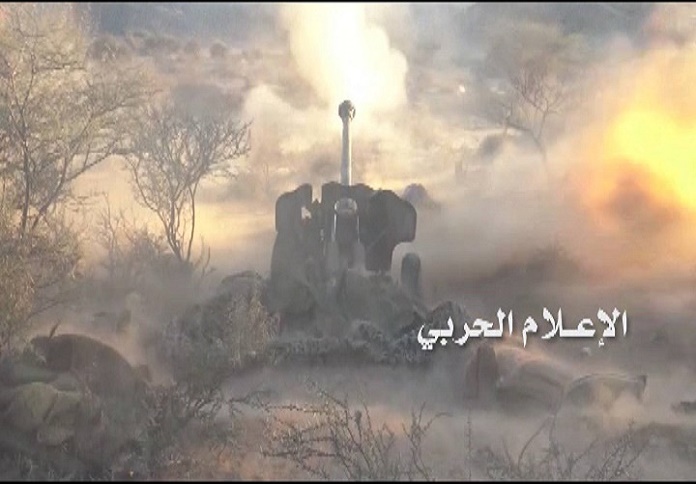 Breaking: A Joint Operation Between Yemen's Air Force and Artillery Unit in Hodeidah
Yamanyoon
The artillery unit of Yemen's army along with the air force launched a joint operation against gatherings of Saudi coalition paid mercenaries in the west coast of Yemen, near the city of Hodeidah.
A joint operation took place today, Sunday morning, between the drones unit of the air force and the artillery unit, targeting Saudi paid mercenaries gatherings in the west coast front, near the portal city of Hodeidah, a military source reported.
The military source added that Yemen's military spy drones monitored the positions of the mercenaries in al-Nakhila area before the operation begun.