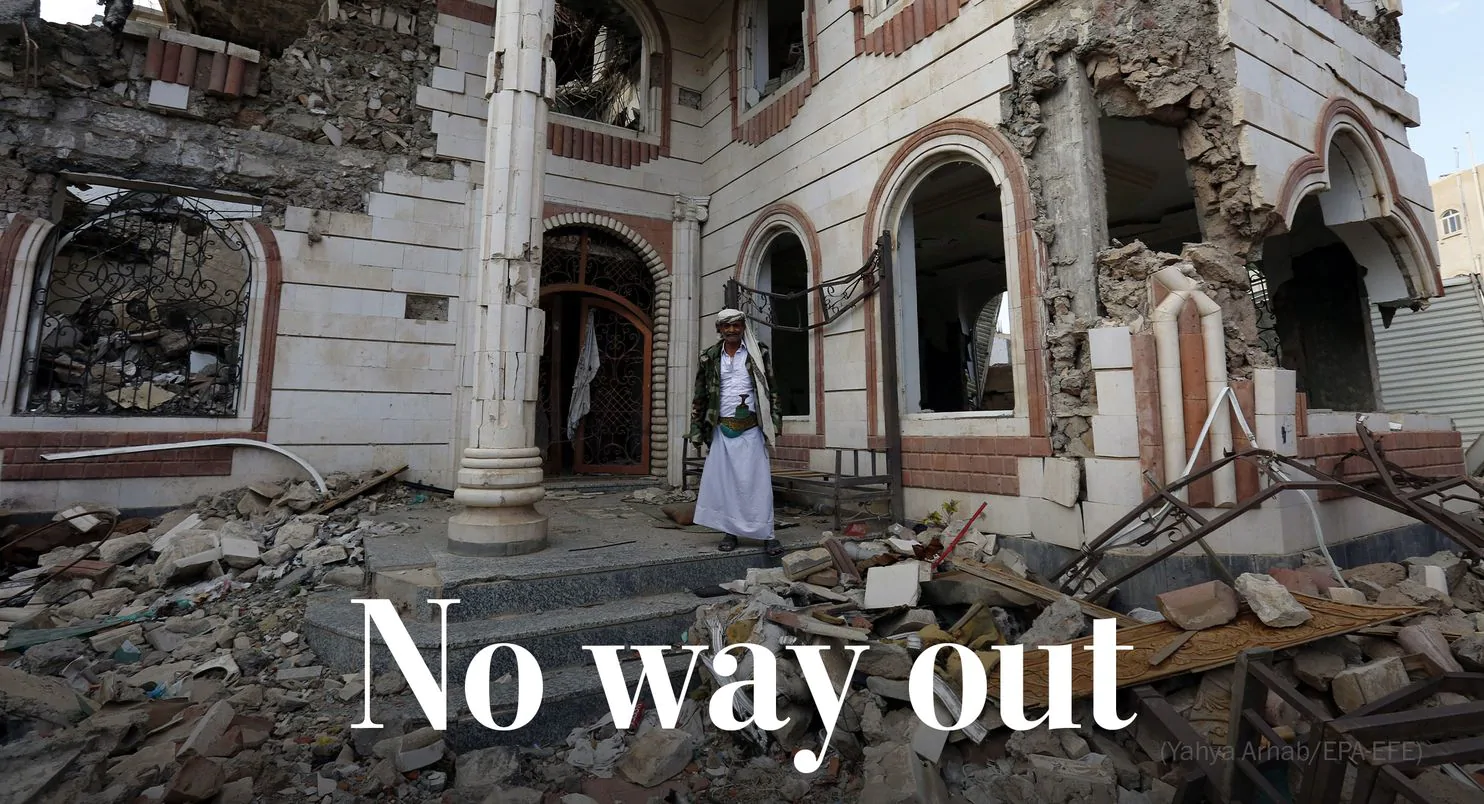 The US Must End All Military Support for the Saudi Coalition: Washington Post
Yamanyoon
The Washington Post said that the United States needs to stop all kinds of military support to Saudi Arabia in order to save Yemen.
The newspaper said that the administration of President Donald Trump took a first step towards curbing the Saudi regime that is under the run by the impetuous Crown Prince Mohammed bin Salman, calling for the need for a cease-fire in Yemen, in light of the military failure of the Saudi campaign that has resulted in the worst Humanitarian catastrophe since world war II.
The newspaper said that the Riyadh responded to the call for a ceasefire by beginning a new vast attack alongside with its ally, the UAE, and targeting the port of Hodeidah, which passes through about 80% of food and medicine that is delivered to the people of Yemen, approximately to about 28 million people, half of which suffer from starvation.
"The attack on Hodeidah was suspended earlier this year under pressure from the United States," it added. "But the planes are now bombing the city again and maybe using munitions supplied by America."
Last Friday, the Pentagon took another positive step by ending aerial refueling operations to Saudi aircraft, but this also did not stop the attack. According to a report by the BBC, the fighting on the streets still in progress.
"In 2015, Mohammed bin Salman launched his war on Yemen, shortly after he took over the Defense Ministry, and supposed to be a quick war, ending with the defeat of the Ansarullah movement who expelled the Yemeni government from the capital, Sana'a.
"Instead, Yemen has become a marshland that resulted in the killing of more than 16,000 civilians, most of which were attacked by Saudi aerial raids while the civilians were at their schools, hospitals, markets, mosques, weddings and funerals."
The Saudi crown prince, after this bloody record, did not succeed in achieving something in Yemen and continued a series of additional adventures, culminating in the killing of journalist Jamal Khashoggi on October 2.
On Sunday, US Secretary of State Mike Pompeo called upon the Crown Prince Mohammed bin Salman for a ceasefire bid in Yemen, but at the same time Pompeo continues to pretend that Mohammed bin Salman will be held accountable and those involved in the killing of Khashoggi will be arrested, although the Crown Prince is the main suspect in this case.
The United States supports UN efforts to launch peace negotiations in Yemen by the end of the year, but it is clear that the only way to impose a cease-fire and save millions is to end all military support for Saudi forces and allied forces, specifically the UAE.
There should be no further sales of arms, ammunition and spare parts to Saudi Arabia, and any intelligence cooperation or technical must be frozen. If the Trump administration is not more stringent with the Crown Prince, Congress must play that role.