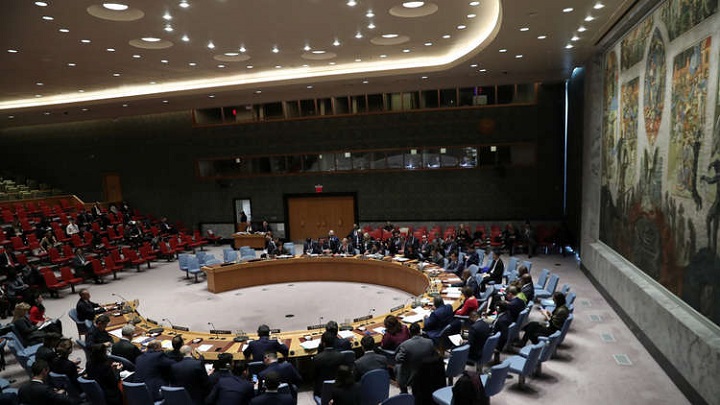 UNSC Adopts Its 1st Resolution After 4 Years of an Aggressive War on Yemen
Yamanyoon
The United Nations Security Council on Friday adopted unanimously a draft resolution on the deployment of international observers in the city of Hodeidah.
The UN Security Council mandated UN Secretary-General António Guterres to send a team for an initial term of 30-day to Hodeidah to begin monitoring, supporting and operating the armistice agreement reached during Sweden's consultations last week.
The UN Security Council resolution did not include accountability for the perpetrators who have committed violations in Yemen after the US intransigence, insisting on omitting this section from the draft resolution.