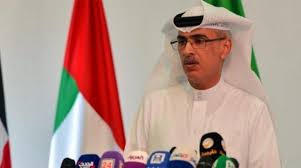 Coalition Recognizes the Deliberate Bombing of its Own Mercenary Prisoners held in Sanaa
Yamanyoon
A Spokesman of Joint Accident Assessment Team in Yemen, formed by the US-backed Saudi-led Coalition to investigate the crimes committed by the coalition against the Yemeni people, Mansour al-Mansour, confirmed that the Saudi-led coalition deliberately bombed the prisoners who were once its own mercenaries in the military police prison in Sana'a on December 13, 2017.
Al-Mansour claimed in a press conference in Riyadh on Tuesday that Ansar Allah used 231 prisoners of mercenaries as human shields and that the team is still gathering information about the crime have a conclusion of such crime. Mansour said the observers considered it as an explicit declaration of targeting the mercenary prisoners deliberately.
The National Committee for Prisoners' Affairs confirmed in several statements that the Saudi-UAE aggression had previously known of the presence of the mercenary prisoners within this location of the prison before putting it to the ground.
The spokesman of the aforementioned team denied several crimes that the coalition has been strongly accused of in a number of Yemeni provinces, including Taiz, Ibb, and Saada.
The spokesman pointed out that the bombing of the ice factory in Hodeidah and killing the workers was legitimate, saying: The coalition is still in compensation victims of strikes described wrong targets. He continued, saying that the coalition has monitored the voluntary assistance to all those affected by these strikes in the framework of justice for victims from the Saudi-UAE air raids that were sold by the mainly the US and the UK.