Dozens Including Coalition Commanders Killed After Army's Offensive in Al-Bayda
Yamanyoon
The spokesman of the armed forces Brigadier General Yahya Saree said that the Yemeni army and the popular committees carried out today a lightning military operation that targeted the sites and gatherings of the mercenaries of the aggression in the Fadha area within the Jeribat district, al-Bayda governorate.
spokesman Saree said in a statement that dozens of mercenaries were killed during the operation, including leaders, one which is the commander of the front of the Fadha. He also noted out that dozens of mercenaries got injured and several different military equipment and vehicles were destroyed.
The official senior spokesman mentioned that this operation was offensive and was implemented after intelligence information confirmed to the Yemeni army that the mercenaries within the Fadha front were preparing for a massive offensive operation.
Moreover, he revealed that during the operation, the sites and concentrations of mercenaries were attacked in a wide range of tracks."This operation resulted in the failure of mercenary schemes in the implementation of offensive operations and also is just the beginning of the operations which we prepare against this aggression and their mercenaries in a way that will be unexpectable.
"The spokesman of the armed forces pointed out that the Saudi warplanes launched a number of raids in attempts to support their mercenaries, but failed in doing so.
Moreover, in the Saudi southern province of Najran, and as the Yemeni army mounted an assault of the mercenaries protecting the southern border of Saudi Arabia, a commander of pro-Hadi operations in Baqim district, was killed along with a dozen Hadi loyalists, called Brigadier General Salih Balaid al-Marqashi.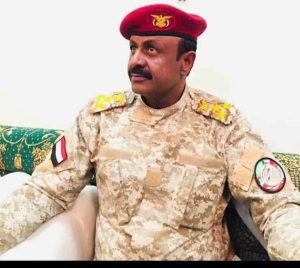 It is worth mentioning that on Feb. 8, Colonel Ahmed Abu Hadi, commander of the First Division of the pro-Hadi Special Forces Brigade, and dozens of pro-Hadi militiamen lost their lives. On Jan.13, Chief of Yemen's pro-Hadi military intelligence agency Brigadier General Saleh Tamah succumbed to injuries he had sustained in a drone strike within Saudi-UAE used Anad military airbase located in Lahj.