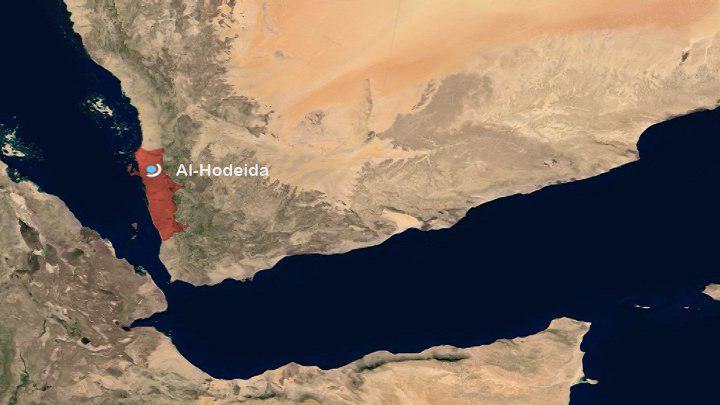 Yemeni Women Attacked and Raped by a Saudi-Paid Sudanese Mercenary in the Hodeidah Province
Yamanyoon
On Saturday, a Sudanese mercenary raped a Yemeni woman named Saada Omar Ahmed Akish, a 50-year-old resident of the al-Hima district in the Tuhita district located in Hodeidah governorate.
A local source in the province said that one of the Sudanese mercenaries affiliated with the Saudi-led aggression beat the woman after he had raped her, then stabbing her with a sharp weapon; thus, leading to serious injuries on her body.
The source added that the husband of the victim, Yahya Zeid Nahari, took her to a hospital in the Mukha, then to Aden.
It should be noted that this is not the first crime committed by the mercenaries of the Saudi-American aggression against the women of Yemen in areas under their occupation.
The spokesman of the Salvation Government, Dhaifallah Al-Shami, condemned the raping crime of a woman, 50 years old, by one of the Sudanese mercenaries in Al-Tuhita district. The Spokesman confirmed that this crime is a brutal crime that is incompatible with all religions, customs, and human covenants and cannot go unnoticed.
The Minister holds the international community, the Security Council and the Human Rights Council, responsible for the continuation of the US-Saudi crimes against women in Yemen. Al-Shami pointed out this crime makes Sudanese People continuing their revolution and their uprising against continued participation in the aggression against Yemen. He confirmed that Yemeni People will respond to this crime and other crimes against Yemenis.
On another committed crime against the women and children of Yemen, A child and his mother were injured last Sunday when they were shot by the mercenary snipers of the aggression in the al-Misrakh district in Taiz province.
A source from the province of Taiz reported that a child and his mother were wounded a Saudi paid mercenary sniper shot them in the village of al-Jirat in the al-Misrakh district.
The mercenaries of the aggression target the innocent citizens of Taiz and all of Yemen without any guilt, except for them living near some of the occupied areas by the Saudi-UAE aggression.