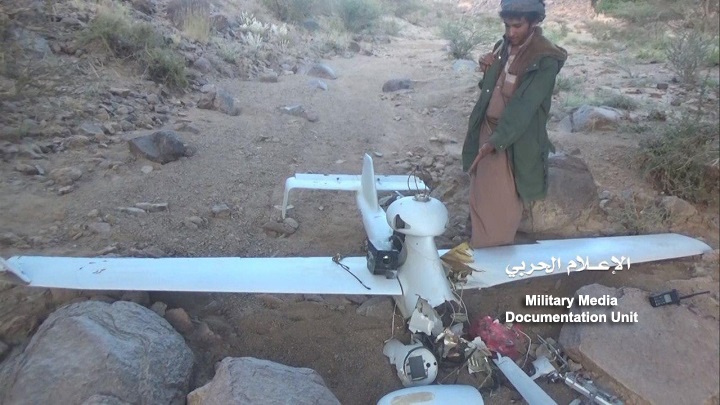 US-Saudi Hostile Spy Drone Shoot Down in Jizan
Yamanyoon
The Yemeni Army and Popular Committees on Sunday shot Down a hostile spy plane in Jizan.
A military source told Almasirah net  that the air defenses of the Army and the Popular Committees were able to shoot down a spy plane operated by  the forces of aggression, east of Jabal al-Dudud."
Also, the air defenses shot down last Tuesday, a spy plane northwest of Hays, in Hodeidah, that was on a hostile mission.
On the 14th of this month, the air defenses shot down an unmanned fighter plane belonging to the Saudi-US aggression forces south of the capital Sanaa with an undisclosed missile, and a source in the air defense confirmed that the plane is a US-made type MQ1.