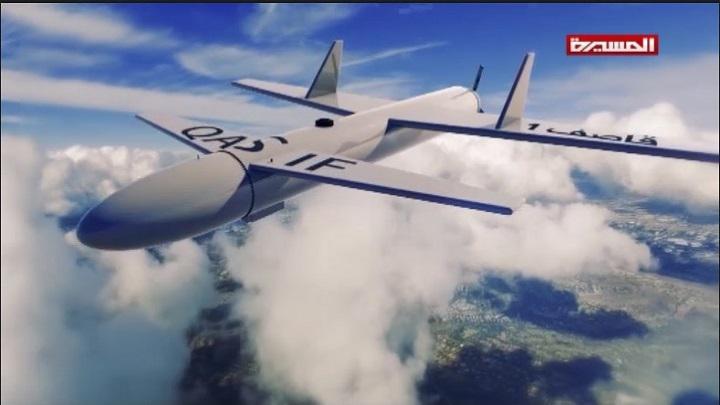 Yemen's Drones Carry out Attacks on Saudi Najran Airport, Causes Disruption of Air Navigation
Yamanyoon
On Saturday evening, Yemen's air force unit carried out several aerial attacks using Qasef 2K drones against Saudi military and vital targets at Najran airport, southern the kingdom.
The spokesman of the Yemeni armed forces, Brigadier Yahya Saree said that the first operation targeted the control and command rooms for Saudi unmanned aerial vehicles (UAVs) at the Najran airport.
The second operation targeted drone hangers and military sites. Brigadier General Saree confirmed that the drones attacks achieved their objectives accurately and led to the disruption of air navigation at the airport.
He pointed out that the offensive operations came in retaliation to the crimes committed by the Saudi aggression, its imposed siege and continuous raids on the people of Yemen, which reached during the past 48 hours 27 airstrikes.
These specific military operations by Yemen's air force came in response to the continued aggression and siege on the people of Yemen.