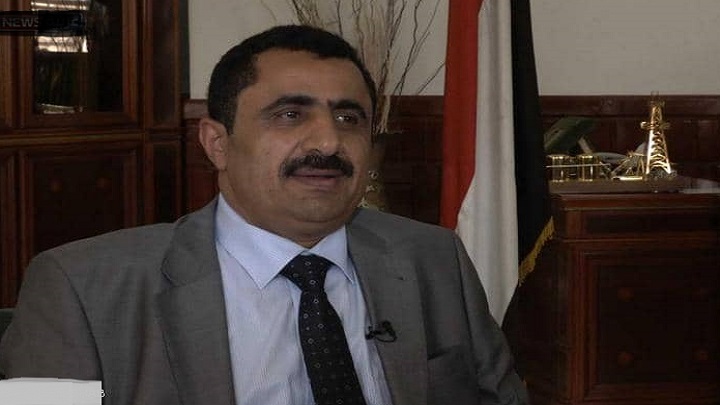 Saudi Aggression Prevents the Maintenance of the Floating Oil Tank That Could Result in a Large Marine Disaster: Oil Minister
Yamanyoon
Mr. Ahmed Dares, the minister of Oil and minerals, said on Sunday that the forces Saudi-led aggression are preventing the arrival of maintenance teams to the floating tanker, Safer, located off Ras Issa port and it is even targeting those approaching it.
In a statement to Almasirah Arabic channel, the minister confirmed that several appeals were sent to the United Nations, warning of the consequences of any oil infiltration from the floating tank in the sea, but no reply was ever given.
"We demanded to have the cost of maintenance works for the floating tank from the price of the stored oil, but they refused, pointing out that Safer company in Marib is concerned to send maintenance teams."
"When we are keen to put the oil revenue in the floating tank for maintenance and pay the salaries of the people, this is a testament to our responsibility," the minister of oil and minerals said.
The Minister of Oil and Minerals restated his warning of the consequences of an environmental disaster if the oil in the tanker spills out, stressing that the Salvation Government is irresponsible from any repercussions after making all concessions, and continuation of the forces of aggression in targeting any maintenance teams approaching the ship.
The safer ship contains about 8 million barrels of crude oil, which is basically an environmental bomb that has not been detonated yet and its effects will reach the neighboring countries and the Suez Canal as a result of the lack of a floating tank for maintenance since the beginning of the Saudi aggression against Yemen, targeting maintenance teams trying to reach the floating tank.