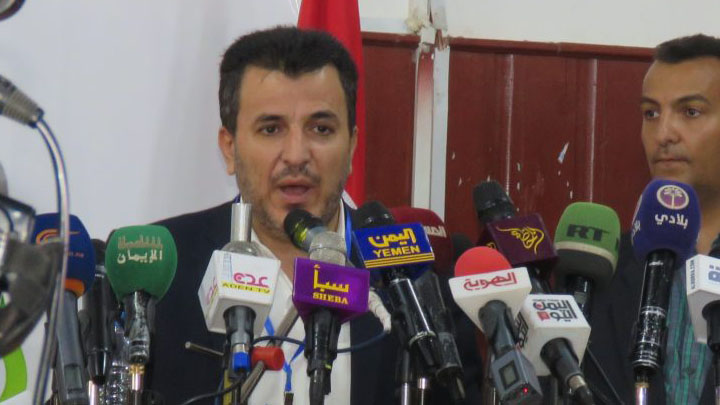 Health Minister Holds US responsible for targeting civilians
Yamanyoon
Minister of Public Health and Population Dr. Taha Al-Mutawakil confirmed many cases of serious injuries among the wounded of the Saudi bombing on Al Thabet market in Qitabir district.
"The American regime is responsible for the crime as the first instigator of the Saudi regime against the inviolability of civilians," he said, stressing "International organizations – so far – have not responded to the appeals we have made in the level required."
Dr. Al-Mutawakil said in a statement on Monday, "there are a number of unidentified remains and the toll can be increased." He pointed out that many of the wounded, who were transferred from the scene of the crime to the Republican Hospital, are in serious situations because most of the health centers in the area were completely destroyed during the US-Saudi aggression.
The director of the Republican Hospital in Sa'adah announced the arrival of 36 martyrs and wounded to the hospital, stressing that the emergency and operation rooms are packed with casualties.
He pointed out that the hospital staff faces such cases with simple means available and that the hospital needs all forms of support from local and international organizations.