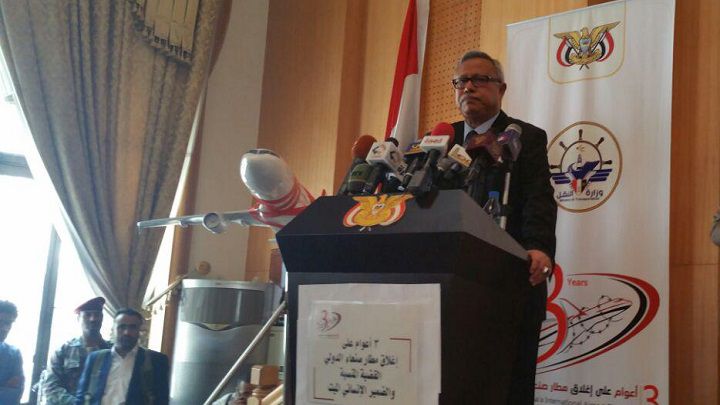 PM: The Saudi Closure of Sana'a Int. Airport Results in More Suffering for Yemenis
Yamanyoon
Prime Minister of the Salvation Government Abdul Aziz bin Habtoor said on Thursday that the aggressive Saudi-led coalition's closure of Sanaa International Airport and other ports to the world is resulting in more suffering for the Yemeni people, reflecting the brutality of aggression.
Bin Habtoor said during an event held by the Ministry of Transport on the occasion of the passage of three years of the closure of the Sana'a International Airport, that the mercenaries of aggression in the south are kicking out northerners from the south, which is the implementation of the agendas of the Saudi-led coalition of aggression.
The Prime Minister pointed out that what Aden witnesses in the fighting between mercenaries are a reflection of the conflict of interests of the parties of the Saudi-American coalition of aggression.
The event, which was attended by Minister of Public Health and Population Taha El-Moutawakil, and Foreign Minister Hisham Sharaf, included presentations that reflected the suffering of Yemenis as a result of the closure of Sana'a airport and the air blockade by the aggressive Saudi-led coalition. This closure is a contravention of UN conventions, international law and the Chicago Convention on Civil Aviation.