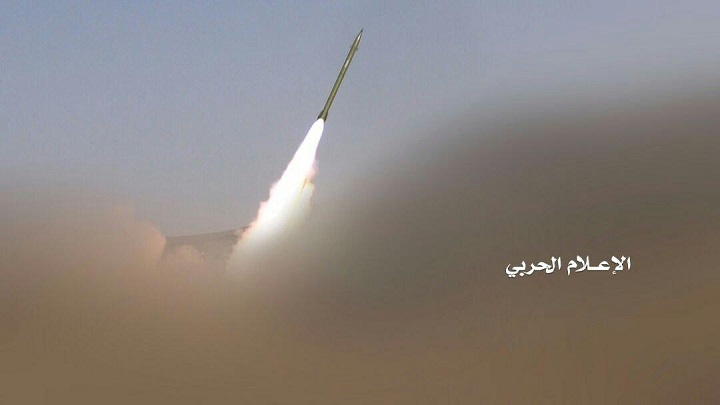 "Nakal" New Ballistic Missile Targets a Military Parade of Saudi Mercenaries in Marib
Yamanyoon
The Rocketry Force of the Yemeni Army and Popular Committees targeted, on Monday, military parade of invaders, mercenaries in "Mass" military camp, in the Marib governorate, with a new ballistic missile called "Nakal".
The spokesman of the Armed Forces Brigadier Yahya Saree confirmed that the ballistic missile accurately hit its target, killing and injuring a large number of the Saudi aggression forces and mercenaries.

Saree pointed out that the targeting came after a delicate intelligence operation, where the invaders were preparing a military escalation towards Nihm and Sarwah frontlines.
It is noteworthy that this is the first time to unveil domestic-made missile, Nakal; however, no further details were given about the new ballistic missile.