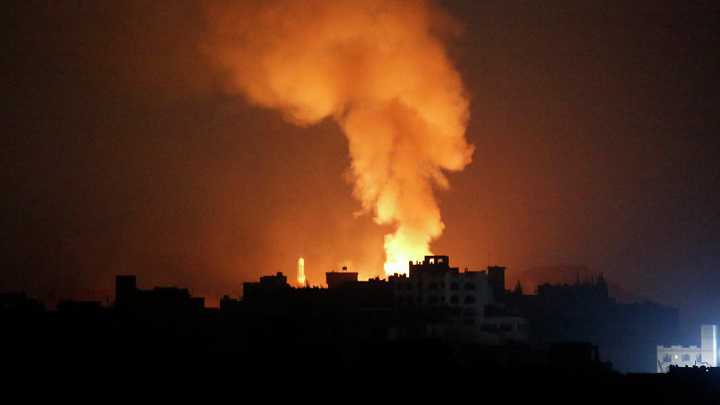 Saudi-Led Coalition Launches 15 Raids On Capital Sana'a
Yamanyoon
The Saudi-led coalition, on Monday evening, launched at least 15 raids on different areas in the capital and its vicinity.  
The aerial aggression stuck Attan area with six raids, while fighter jets continued to hover over Sana'a, a local source reported.
The US-backed coalition also launched three raids on Al-Sawad mountain near Asser area, the source added. In Sana'a, the aerial aggression launched two raids on Sanhan district.
In light of its defeats on various frontlines and its failure to achieve any of its objectives, the Saudi-led coalition is notorious for its discrimination shown by its numerous attacks against densely-populated centers, including markets, hospitals, and schools.
The strikes, which have taken their toll on civilians, have been found to use US-provided guided bombs among other ammunition. Experts say the deployment of such armament against civilians shows that the coalition has been intentionally choosing civilians as targets.
Tens of thousands have died since August 2015, when Saudi Arabia and a number of its regional allies launched a devastating war campaign against Yemen.