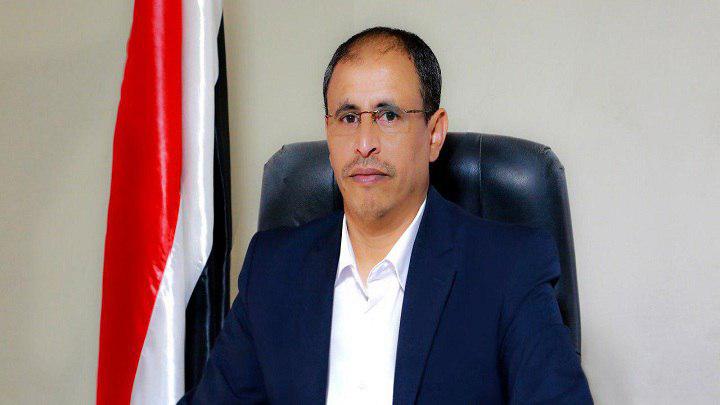 Government Spokesman Condemns Crime of US-Saudi Aggression against Prisoners on Exchange List
Yamanyoon
A spokesman for the National Salvation Government condemned on Sunday the massacre of the US-Saudi aggression against prisoners in Dhamar province, resulting in the killing and wounding of a large number of them, stressing that the prisoners who were targeted are among the prisoners' exchange lists under the Stockholm agreement.
In a statement to Saba agency, Al-Shami denounced the insistence of the aggression alliance that targeted the site as if it is a military site, while it is known to all that it is hosing the prisoners. This comes in the context of lying and misleading the public and media in the countries leading the aggression. He explained that the location of the prisoners was known to the countries of aggression, the International Committee, the Red Cross and other international organizations. He pointed out that the prisoners who were targeted by the aggression today are among the lists of prisoners exchange within the framework of the Stockholm agreement.
The government spokesman also said that the targeting of some forces in Aden comes within the framework of the conflict between the two countries of aggression Saudi Arabia and the UAE by targeting each other's militias.
Al-Shami called on the governments and the free and honorable people of the world to condemn this crime, and work to investigate it and all crimes of aggression against the Yemeni people for nearly five years.
The US-Saudi aggression launched late on Saturday evening and seven raids on three buildings belonging to war prisoners used to fight in his side before captured. The massacre resulted of more than 150 people killed and wounded at the Community College northern Dhamar city.