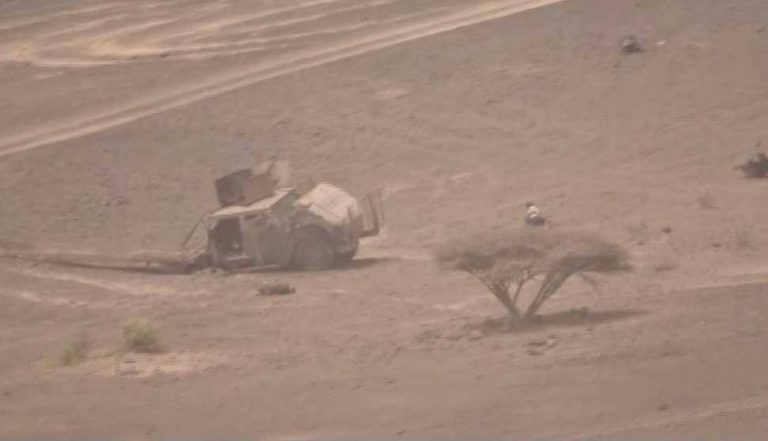 Yemeni Missile Force Achieves Direct Hits Against Saudi Soldiers
Lahj | September 29 | Yamanyoon
The Yemeni army and popular committees continue targeting Saudi mercenary gatherings in Lahj province, southern Yemen.
Yemeni missile force bombarded US-backed Saudi groupings along with military vehicles south of Kahboub region. Missiles hit their targets accurately, according to a military source.
This comes in the context of successive losses incurred by Saudi mercenaries almost daily in Lahj and other battlefronts.