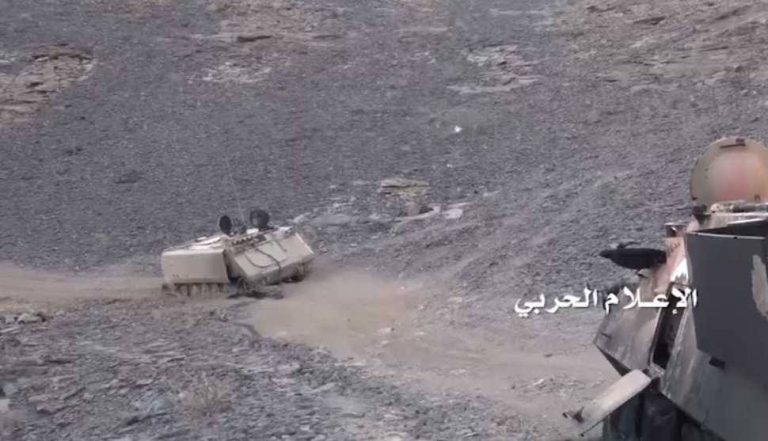 Yemeni Military Media Distributes Exclusive Scenes in Najran
Najran | September 29 | Yamanyoon
The Yemeni military media distributed, today Thursday, new exclusive scenes of destroyed Saudi armored vehicls in Najran.
The scenes display two Bradley  armored vehicles in one of the  sites no longer under Saudi control, western Al Shurfa in Najran. They showed storming operations along the mountain range, south of Najran city.
Scenes distributed by the Yemeni military media show the amount of losses inflicted by the Saudi army after destroying hundreds of armored vehicles, tanks and Saudi surveillance towers.